Jamur2.net
A site on the internet
October 26, 2013 at 09:59 AM | categories:
movies
|
View Comments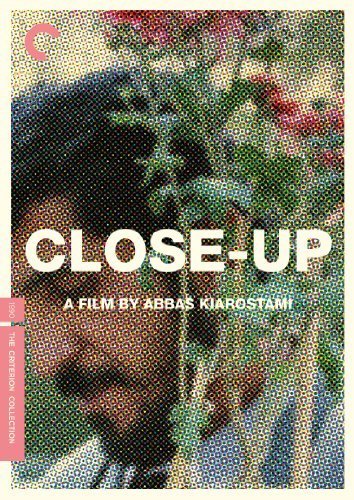 A while back, I watched Certified Copy, and I just didn't get it. After watching Close-Up, I think I now get Abbas Kiarostami's schtick, and I like it.
Close-Up tells the story of Hossain Sabzian, a con-man (or just troubled individual) who leads a family to believe he is Mohsen Makhmalbaf, famous Iranian director. The film uses a mix of documentary footage with reenactments, where all characters are played by their real-life counterparts.
Like Certified Copy, the film has you guessing which footage is "real" and which is fabricated, which is a fun guessing game, but each time you play it you realize you're missing the point: it's all a movie and "truth" isn't as important as "Truth". Still, watching a reenactment of a bus ride where Sabzian first dupes a middle-age woman into believing he is a director is mesmerizing. First, it's hard to believe both the perpetrator and the victim would agree to appear together to reenact the crime in which they were involved. Second, despite the fact that everyone in the film are non-actors, they all play themselves believably, with no self-aware winks, even when their parts do not always paint them in the best light.
On a side note, the movie shows what I presume to be real court proceedings of Iran, which is fascinating in its own right. It plays out more like a group therapy session, where all in attendance can speak up, and there's no real "prosecutor" or "defense". Hearsay seems to be allowed, and the victim gets a say in the sentencing ("forgiving" the defendant can lessen the sentence). While it seemed to be therapeutic for all parties involved here, I find it hard to take without a grain of salt. Iran has a pretty tight lock on what media gets out of Iran (or even what media gets made in the first place), so you have to imagine this is a best-case scenario. And maybe there are different rules for more serious crimes, but asking the victim point-blank several times if they forgive the defendant--in the defendant's presence--for violent crimes could be pretty traumatic, if not outright dangerous.
Anyway, highly recommended. Don't let the subtitles scare you away.
---
---
---
---
---
« Previous Page
--
Next Page »